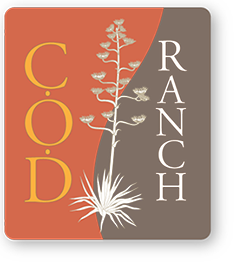 Our Main House (or Hacienda) has a small sitting room with fireplace, a commercial kitchen, and a large dining hall which seats up to 90 people.
At the rear is a large flagstone patio with a sweeping wilderness view of the Galiuro Mountains and the San Pedro River Valley.
The dining hall, patio and nearby grounds can host up to 250 people. It's the perfect venue for weddings and special events.